If you're Familiar with Android Settings, You Will Know that there is no Option available to Directly Update Google Play Services / Play store Manually. Updating Google services app is different from how we update other apps on our Android smartphones and Tablets. We can't Find an App  for 'Play Store' and 'Play Services Google' in Google's Play store. Unless we have the direct link. Whenever there is an update available the apps will automatically gets updated. Sometimes when we download or update other apps, The apps check for update. In other cases, when our device is connected to wi-fi, They checks automatically and gets updated but it takes time. However we do have an option to update the play services google app and also play store app manually.
There's a simple technique using which we can trigger the apps to get updated. Consider this as giving a push to the play services update or like we're forcing it to check and update to the latest version.
How To Update Google Play Services / Play Store App Manually:
Step 1: Open Google Play store App On Your Android Phone and Goto "SETTINGS".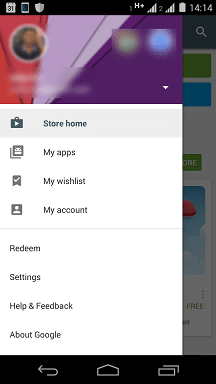 Step 2: Scroll Down to Find the "Build Version" and Click on it.
Step 3: If the Play Store is Already Up-to-date then it will show a small pop-up showing "Google Play Store is up to date " as shown in the Picture below. Otherwise , The Update request will be queued internally. Sometimes the app gets updated instantly. In some cases it took a little bit long and updated later – gives us play services update.
It is highly recommended by google to have the latest version of Play Services Google offers installed on your smartphone. One of the main reason is google pushes the security updates to android devices once every few weeks through the google play service. One of the recent updates for play services brought the functionality of Google Assistant App to many android mobiles with Version 6.0 and above.
Similarly having an updated google play store app can offer us new features. Some of them are sorting the apps by ratings, new animations, improved algorithm updates, faster downloading.
Read More Posts on Android Tips and Tricks.
If you tried this method , please do leave a comment and let other users know what you think.
Uday is a blogger by passion, IBMer by Profession, Artist by hobby & A huge believer of Karma….  Loves to write on tricks & tips that save time and increase productivity to every tech user.